Alexandria, VA – *Art League of the Torpedo Factory ~ Screen Dream Juried by Xander Berkeley, April 6 – May 1. Works inspired by film or television stories, images, actors, directors and musical scores. The April 2022 solo exhibition is Life Is Fragile / Handle with Care by multimedia artist Amy Browning, running April 7 through May 1. An exploration of the fragile interaction between human beings and ecology, a timely topic for the upcoming Earth Day on April 22.
* Athenaeum ~ 201 Prince Street, Alexandria. Forces Fleeting continues until April 17. There will be an artist talk on April 16 at 2 p.m. with longtime friends and collaborators, multimedia artists Nikki Brugnoli and Anne C. Smith. Their visual meditations on the abstract landscape evoke stillness, memories, transitions and loss, a provocative, contemplative and seductive zen.
* Del Ray Artisans ~ Second Life curated by Tracy Wilkerson and Esperanza Barajas, sponsored by 6 Mijos, Hand-Me-Downs and UpCycle, is on display April 1-30. Second Life shines a light on artists' creative incorporation across all media of at least 50% recycled, repurposed, and repurposed materials shaped into provocative new works of art. Workshops and community events are scheduled throughout the month. Earth Day is April 22! What better way to celebrate the 22nd anniversary of the birth of the environmental movement?!? For more information, visit DelRayArtisans.org/calendar.
* Galactic Panther ~ 1303 King Street, Alexandria. The contemporary and visionary art gallery in the old town where a portion of all sales goes to feed those in need. The current ongoing exhibition is Juxtapose featuring emerging and established artists mixing, arranging, composing and juxtaposing!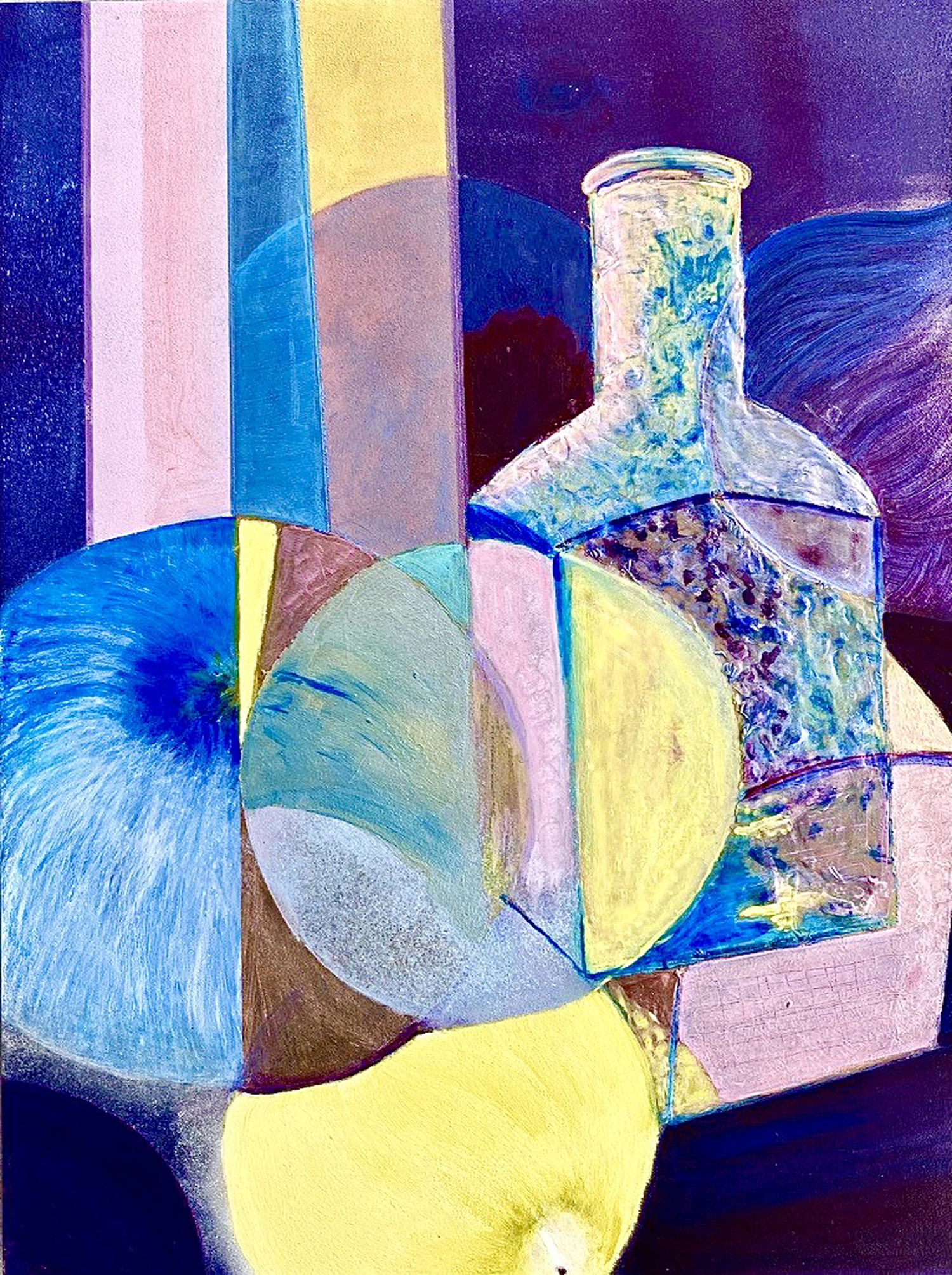 * Gallery Underground ~ Art Unmasked: Hernan Murno is leading a multimedia group show featuring Torpedo Factory artists Lesley Clark, Beverly Ryan and Marsha Staiger. Described as four artists who approach art making in very different ways but at the same time are all fueled by a desire to express themselves through varied mediums, finding relationships that transcend individual styles and themes. Art Unmasked is on display from April 1-29. Monday through Friday 10 a.m. to 6 p.m. at 2100 Crystal Drive at Crystal City stores in Arlington.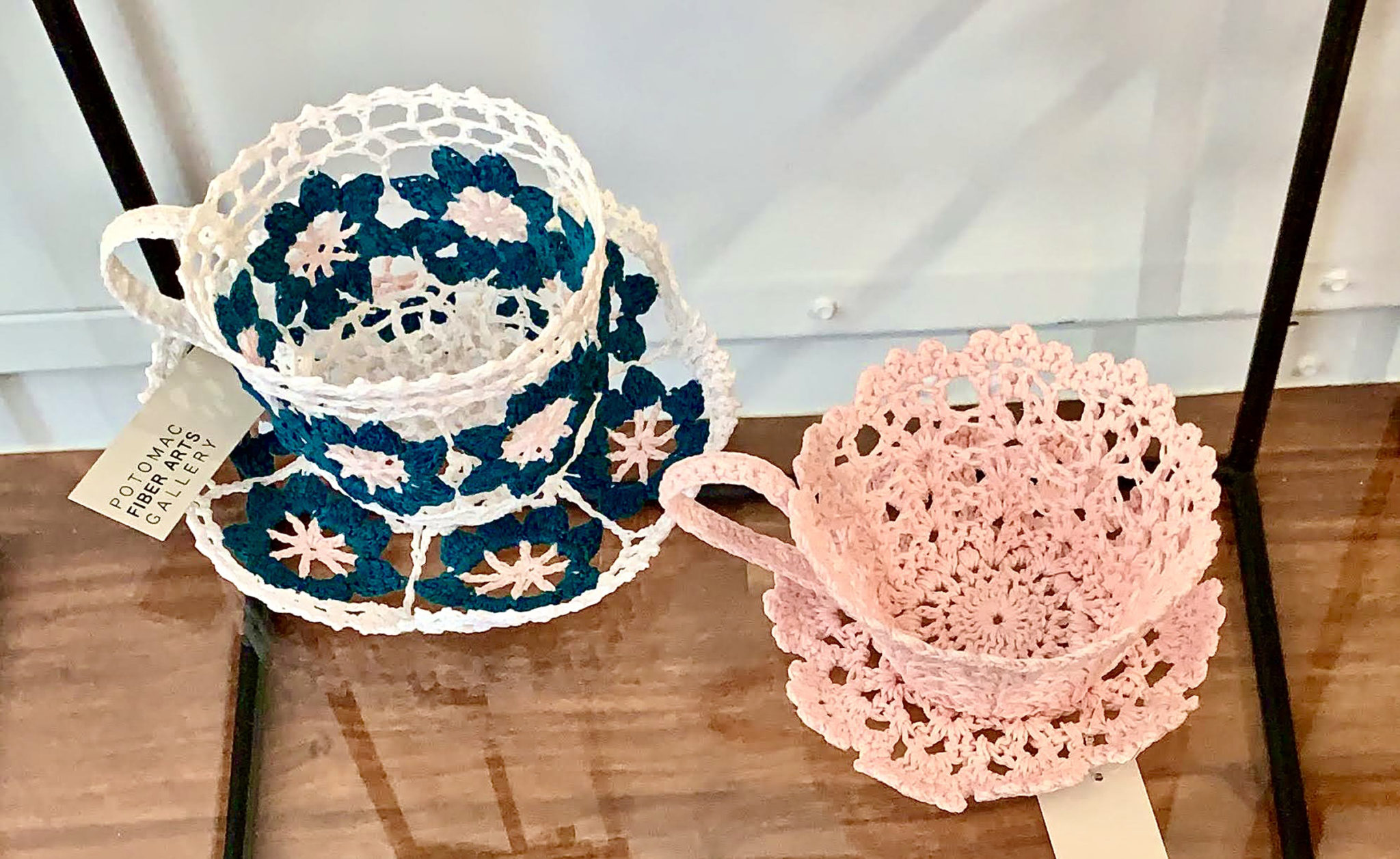 * Potomac Fiber Arts Gallery ~ Studio 29 of the Torpedo Factory Art Center. Art for the Wall, Fiber Sculpture, Fine Wearables, Fashion Accessories, Jewelry in all fibers, from silk to silver! Merge the incompatible is the new theme of the exhibition from April 26 to June 5. Fiber artists interpret the theme by exploring incompatible materials or ideas and visual oxymorons in two and three dimensions.
* Main Gallery ~ 208 King Street Alexandria. The 2022 solo exhibition by outdoor abstract landscape painter Lynn Boggess opens Friday, April 22 with an artist reception from 6:00-8:30 p.m. Its minimalist abstraction and layered post-modern style manifest a transformative, metaphysical, almost spiritual expression. Just what the world needs now.
* River Farm ~ 7931 East Boulevard Drive Alexandria. The annual Spring Garden Market returns to the historic River Farm after a two-year hiatus due to COVID on April 8-9 from 10 a.m. to 4 p.m. Artisans, artists, artisans and designers will exhibit alongside local plant growers. There will also be artwork on display in the Mansion Ballroom featuring local and regional artists depicting horticultural themed works. Artists are available to discuss their work for purchase or simply to appreciate it.
You won't want to miss the beautiful grounds, home of the American Horticultural Society, with its sweeping views (except for George Washington's Mount Vernon) of the Potomac River. River Farm was once part of the vast estate of our first president.
* Target Gallery ~ The contemporary gallery of the Torpedo Factory. The annual March 150 Special Exhibit ends Sunday, April 10 with the Cherry Blossom Jubilee when all remaining unsold artwork is $100.
THE DRIP: Incontrollable Sauce with Black Essence, from April 23 to July 7. Reception on Friday May 13 from 7 p.m. to 10 p.m. Washington, DC-based artist Blu Murphy is the solo exhibition recipient for 2022. Her work is an amalgamation of high-contrast forced-perspective photography and abstract graffiti in custom-painted, colorful vintage frames. The artist portrays the excluded and devalued in a new light. The graffiti will spill out of the frames and onto the walls of the gallery, representing breaking and overcoming barriers to inclusion, equality and excellence. Jury members are artist and innovator Maps Glover, Heather Hakimzadeh, curator of contemporary art at the Virginia Museum, and Thomas James, visual arts curator and arts facilitator based in Maryland.
ICYMI: 59th Annual Couture Exhibition underway at Woodlawn and Pope-Leighey House


Post views:
1