Claire Roper, industry expert and World Plant Expo Advisor, explores the latest trends that will be exhibited at the show and projects itself into the future of the plant sector.
The current landscape
With more than a quarter of Britons aiming to reduce their meat consumption, the plant-based food market has grown rapidly over the past five years. In fact, sales of meat and dairy-free alternatives have doubled, making plant-based products one of the fastest growing categories in retail.
While this trend isn't new, the pandemic has undoubtedly accelerated the shift to plant-based eating. COVID-19 has prompted people to reassess their priorities, with many taking steps to improve their health and live more sustainably. Reducing consumption of animal products offered a simple way to achieve both, with many households introducing meat-free days or cutting out certain meats and dairy products altogether.
Now that we are emerging from the pandemic, the demand for plant-based foods is starting to shift from retailers to the out-of-home market, where consumers are increasingly looking for delicious, nutritious and varied plant-based meal options. . As a result, the herbal market continues to flourish, with new innovative products being launched every day.
Innovative products
For those looking to experience the latest plant-based products all under one roof, Plant Based World Expo Europe returns to London Olympia on the 30the November, 1stst December. The show will host over 150 exhibitors, from household names to cutting-edge start-ups, showcasing their latest innovations and proven favourites.
For those looking for meat alternatives without compromising on flavor, The Raging Pig Company will join the line with its pork-free bacon, Raging Bacon. The company is on a mission to remove pigs from our food system, and after years of development, they've finally cracked the code for pork-free bacon that looks, cooks and tastes like bacon of the past. Currently only available in Germany and Sweden, Raging Bacon will be launched in the rest of the European market at the show.
Also showcasing the latest meat alternatives, Miami Foods will present its healthy take on plant-based products. Health pro hackers are taking old favorites and redesigning them to drastically reduce saturated fat and calories, without compromising taste. Miami Foods will use the show to showcase its Smoky Bacon Slices, Classic Burgers and Louisiana Chick'n, as well as unveil all-new products for the first time.
Additionally, Heura Foods, the Barcelona-based "meat successor" brand, will unveil its new center-plate meatless products, including its new gluten-free chicken and tenderloin burger, ideal for those with multiple dietary needs.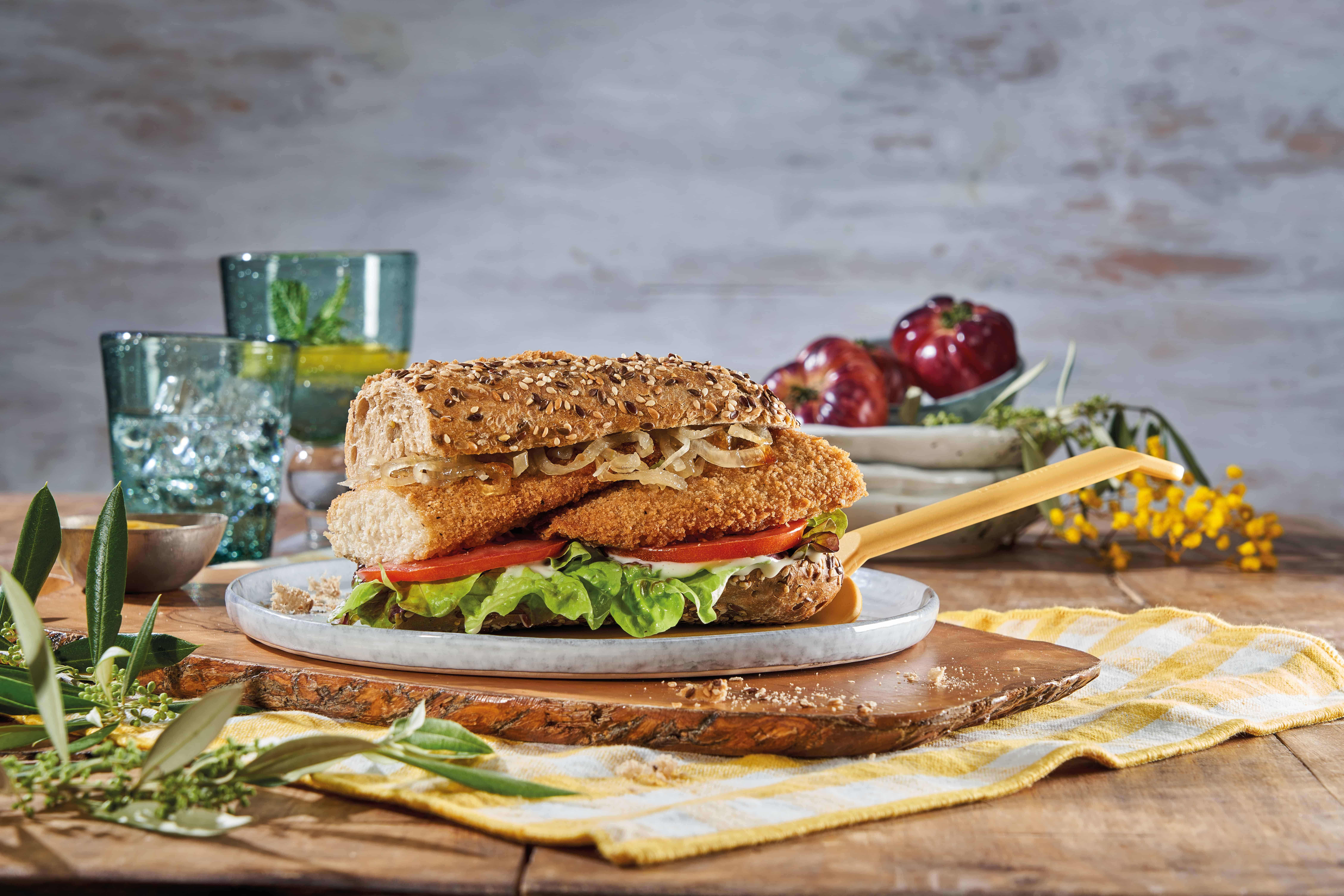 The show will also host the latest dairy-free innovations. For example, Hlthpunk will showcase its line of sustainable, organic and vegan mayos, featuring super clean ingredients. The product line includes Hlthpunk's vegan oat-based mayonnaise, Bionnaise Plant-Based Mayo, which has been dubbed "the best flavorful mayo on the planet."
Honestly Tasty will showcase its revolutionary plant-based alternatives to cheese, including its Camembert alternative, Shamembert. A 2022 Plant-Based Taste Awards finalist at Plant Based World Expo New York, Shamembert is grown to develop an authentic white rind aesthetic as well as real depth of flavor.
Also showcasing cutting-edge cheese alternatives, Purezza, the UK's first vegan pizzeria, will make its debut at the show. The company will showcase its vegan mozzarella, which features on its award-winning pizzas and is now available to retail and foodservice professionals looking to create plant-based alternatives suitable for pizza lovers.
Current trends
The quality and breadth of plant-based meat and dairy substitutes featured at the show is a fantastic representation of the incredible innovation currently taking place in this area of ​​the industry. This reflects consumer demand, with plant-based consumers and those reducing their meat consumption expecting choice and a variety of plant-based options.
Manufacturers are also placing more emphasis than ever on the taste of products. Much like the plant-based innovators on display at the show, we're seeing a general trend for plant-based foods that truly replicate the experience of meat-eaters so those who choose to avoid animal products don't don't feel like they're missing out. For example, those who prepare a burger at home or order one in a restaurant now expect to have a choice of patty and for it to include cheese and a range of sauces. As a result, the broader mayonnaise and sauces category is one of the biggest growth areas in the market right now, with dozens of delicious, cutting-edge plant-based options bursting onto the market. stage.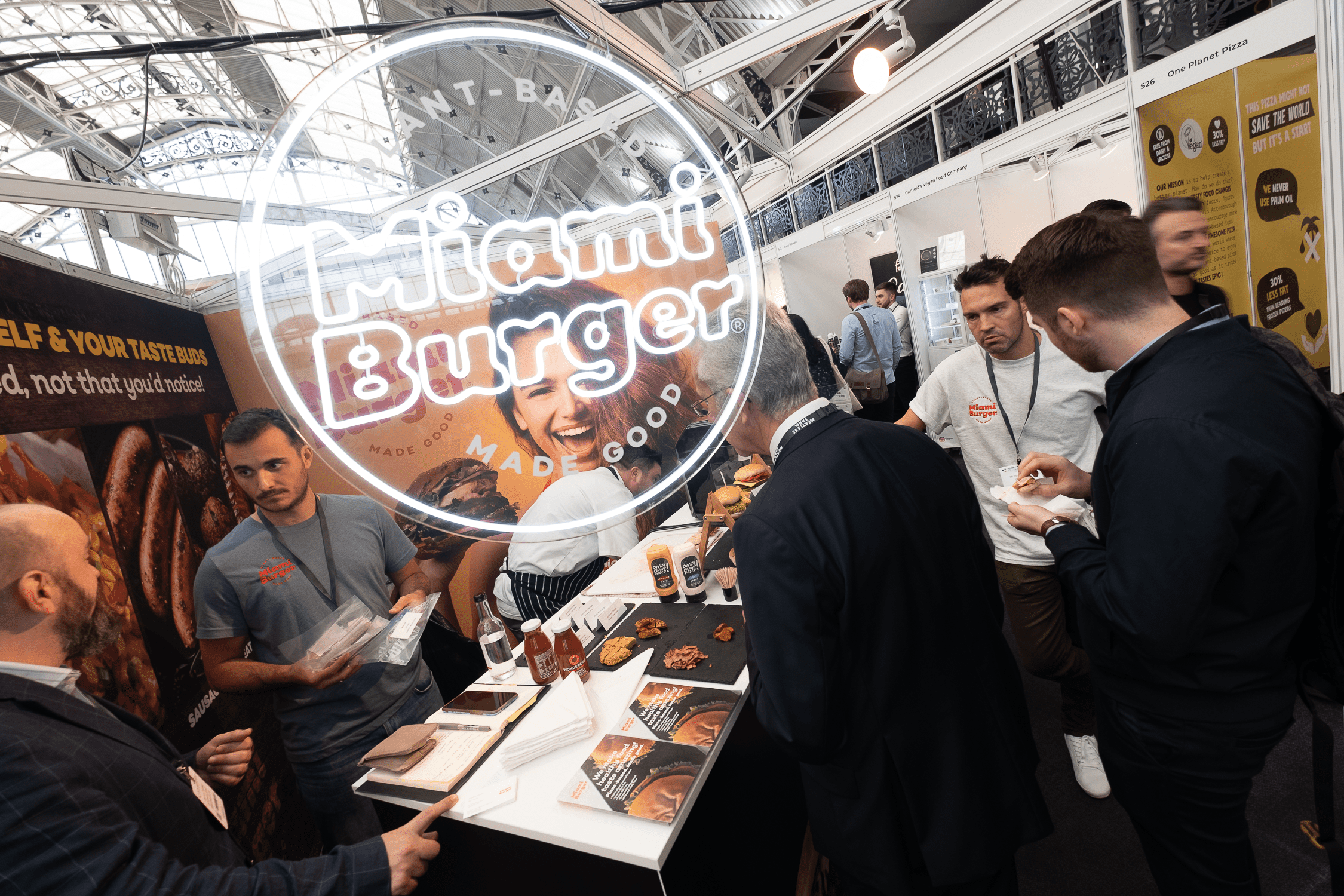 Creating plant-based dining experiences to cater to all foodies, including plant eaters and flexitarians, without compromising on flavor or choice is another growing trend in the market. Purezza is a perfect example of the amazing plant-based restaurants that provide tasty food that just happens to be vegan. Additionally, with brands like Heura creating plant-based foods that also cater to other allergens, such as gluten, we are seeing a shift towards a more inclusive approach to food. Brands are increasingly creating tasty products that are suitable for everyone and can be enjoyed without compromise, both at home and on the go.
Look forward
Clearly, this is an incredibly exciting time for the herbal industry. Caterers are no longer advocating the bland, doughy, veggie burgers we might have imagined seeing on menus. Instead, they work with manufacturers who push the envelope to create innovative, great-tasting meat and dairy alternatives that meat eaters and non-meat eaters alike will enjoy eating. Going forward, I expect to see other categories, such as the snack and gourmet markets, follow suit as brands find new ways to delight customers.
For more information or to register, visit http://www.plantbasedworldeurope.com/